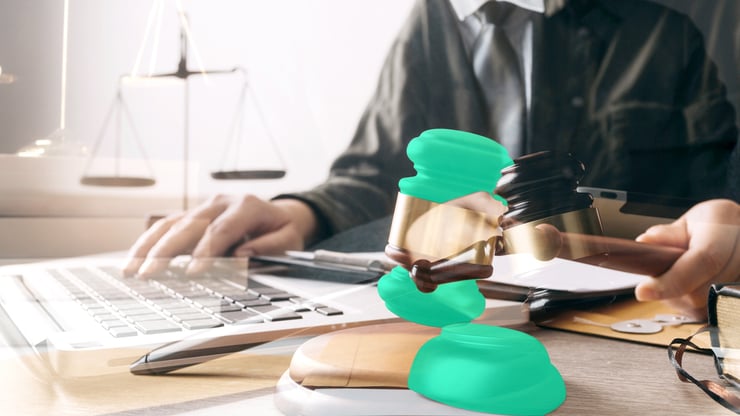 The development of digital signatures in Indonesia has experienced significant growth in recent years. Many individuals, companies, and organizations in Indonesia have adopted digital signatures for business purposes, online transactions, and electronic communications. Especially now, there are legally recognized digital signature providers such as VIDA digital signature.
One of the factors driving the development of digital signatures in Indonesia is the advancement of technology and widespread internet penetration in society. This factor has made online transactions more common, and digital signatures have become an efficient solution to provide authenticity and security to electronic documents.
The Indonesian government has also taken steps to promote the use of digital signatures as a legitimate means of electronic transactions. Issuing regulations governing digital signatures is an essential step in regulating the use of digital signatures in Indonesia. In Government Regulation No. 71 of 2019, digital signatures are recognized as a valid form of electronic signature and can be used as evidence in legal processes.
In addition, Certificate Authorities (CA) in Indonesia have also played an active role in facilitating digital signatures. CA is the authorized institution for issuing digital signature certificates in Indonesia. Registered CAs under the Ministry of Communication and Information Technology (Kemkominfo) are responsible for verifying the identity of applicants and managing digital signature certificates.
Furthermore, the use of digital signatures in various business sectors in Indonesia has also become more widespread. From the banking sector, technology companies, and government agencies, to the healthcare sector, digital signatures have become an important tool to accelerate business processes, reduce bureaucracy, and improve efficiency.
However, there are still some challenges in using digital signatures in Indonesia. One is limited understanding and awareness among the general public, especially in remote areas. Additionally, security and privacy issues still need to be addressed, such as the risk of private key theft or misuse of digital signatures.
VIDA's digital signature has become a reliable choice when needing an electronic signature. VIDA provides certified digital signatures with biometric verification protocols guaranteeing the signer's identity. Additionally, VIDA's digital signature has four legal proofs of its legitimacy that users can trust.




VIDA's digital signature is certified by state institutions. VIDA is also a Certified Electronic Certification Authority of the Ministry of Communication and Information Technology with number 867 of 2019 and is officially licensed by the Financial Services Authority.


VIDA's digital signature, or VIDA Sign uses international security standards such as Public Key Infrastructure (PKI) that are certified by Webtrust and comply with ISO 27001 standards. Biometric verification and liveness detection capabilities are also used to ensure security and prevent forgery, thus safeguarding the user's identity.
VIDA Sign can also be used to sign various types of documents. With its government-recognized certification, VIDA Sign has the validity for signing multiple documents.
The quick and simple operation of VIDA digital signature makes it a preferred choice. Users can select the document they want to sign using the provided application and platform. Then, users will receive a token and undergo a facial recognition verification process. VIDA can be a trusted choice for those who want to use a certified digital signature.