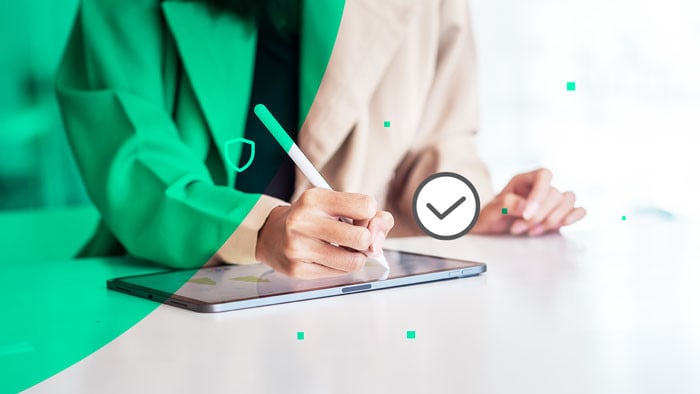 Document signatures are critical for validation purposes, and to allow a business deal to move on to the next stage. In contract documents, for example, a signature on a document is important to show its legality, or the legality of a particular project. There are several ways of getting a contract document signed instantly. Here are some tips you need to know.
Ensure the Identity of the Decision Maker
The first step towards getting the document signature approved immediately is to provide detailed information about the identity of the parties involved in the document signing. These include the name of the party, telephone number and other important information such as the signatory's position.
All of these things must be clarified, and all decisions and possibilities must be understood by both parties. Lack of detailed information could lead to the document not getting signed.
Understand your Client's Goals
Understand what the client really wants. Prepare a document that includes the targets they expect from the cooperation and the contract.
When you send a contract document that does not meet the expectations, needs, deadlines given, and transparency, the client will not automatically sign the document. Therefore, pay attention to:
Services rendered

Payment time

Steps required

Other legal approvals required
Clarify the Deadline
Once you understand what a potential client wants, try to create a timeline of the important steps you need to take, starting with material compilation and ending with document signing by the client.
It's a good idea to give your clients time to study and sign documents. Provide these documents well in advance of the deadline. This will prevent any misunderstandings when the time comes to sign the document.
Deliver as Promised
Send contract documents as promised. This may sound like a cliché, but it has a big impact on the document signing process. This includes the delivery deadline, the contents of the contract, and other conformances.
Make sure everything in the contents of the document is explained in a transparent manner, and are in line with what has been agreed. This is particularly important with regard to financial and contractual details, product specifications, and so on.
If necessary, you can also offer potential solutions for possible future problems. If you neglect this, it is possible that the client will not be ready to sign the document, and could lead to considerable delay in document signing.
Follow Up
Sometimes simple advice can make things more effective. Likewise with the document signing process. If you want the documents signed immediately, follow up with the client.
As the work piles up, the client and you may forget there are documents that need to be signed. So, do an occasional review by sending an email or short message. Another way is to make a call.
It is even better if you use digital signature software for document checking. Perform periodic checks to see whether the client has reviewed the document or not.
Review Once Again
Another thing that you need to do to ensure rapid document signing is to review your document. Why is that? This is because the unsigned document could be due to your own negligence.
For example, the use of inappropriate grammar. Pay attention to spelling, punctuation, and so on. Poor spelling or grammar could make your clients feel uncomfortable and not take you seriously.
Use a Digital Signature
Lastly, but most important, try not to burden the client. The main goal is to make things easy for them. Using a wet signature may be difficult for clients, because in addition to being time consuming, it will also be costly.
That is why making use of digital technology such as digital signatures is the preferred option. You can use digital signatures for signing important documents. The benefit is that in addition to saving time and money you will also be doing your bit to preserve the environment.
The security of digital signatures is beyond doubt. Digital signatures use an encryption that can only be accessed by the parties who have permission. That way, the confidentiality of documents can be properly maintained and protected from unwanted eventualities such as illegal signature misuse.
On the topic of digital signatures, you can trust PT Indonesia Digital Identity (VIDA). Apart from being ultra efficient and having a portfolio of clients using its digital signatures in Indonesia, VIDA is also very user-friendly and has official permission from the relevant government agencies.
So, don't hesitate to choose VIDA as your business partner in the digital age - and get your documents signed faster and more securely.
Read: Benefits of Digital Signature Integrated With Adobe Approved Trust List