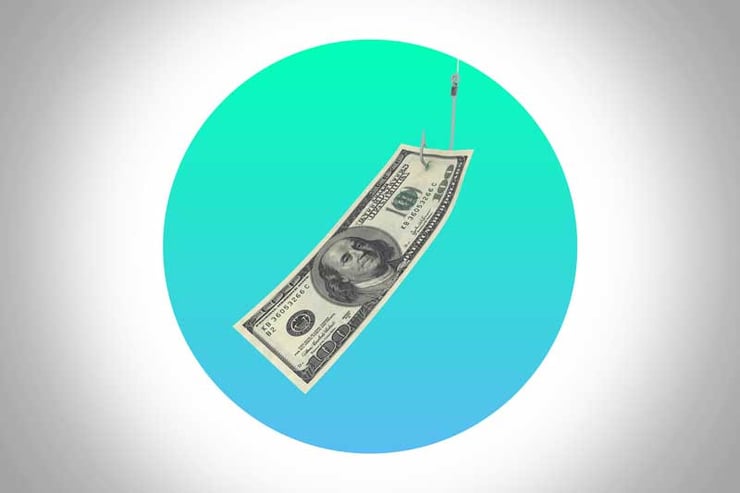 With the ability to verify fintech user data, perform authentication, and sign digitally, Electronic Certification Providers (PSrE) such as VIDA can be a solution to protect personal data digitally.
A recent report by the Financial Services Authority (OJK) has highlighted the growth in illegal online loan companies, commonly known by their acronym, "pinjol". According to the report, a total of 3,631 illegal pinjol were closed between 2018 and October 2021. User wariness, as well as a certified digital identity, are the keys to avoiding being the victim of this growing practice.
Features of Illegal Online Loans
1. Not officially registered with OJK
Currently, there are 104 pinjol registered on the ojk.go.id website. If you are offered a loan, you should first check whether the lending institution is registered or licensed with OJK, either via the website or by calling the OJK contact center on 157.
2. Easy loan process
The illegal pinjol usually offer very easy loan terms, such as a request for a photocopy of your ID card and a photo of yourself, and then the loan funds are immediately disbursed. Be wary of high interest rates and short loan terms which are usually not in line with what was agreed.
3. Accessing of personal data on the borrower's cellphone
Illegal pinjol often ask application users to provide access to their cell phone data such as contacts, photos, and videos. When a user defaults on a loan repayment, this data can be used to intimidate the user through threats. The pinjol will terrorize not only the borrower, but the borrower's contacts as well.
4. No management identity, complaint service, or office address
According to the Chairman of the Investment Alert Task Force, Tongam L. Tobing, at aptika.kominfo.go.id, as part of their fraudulent activities, pinjol often deliberately disguise or hide the identity of their management and their office address, and do not have a complaint service.
5. Products offered via SMS or Whatsapp
Online loan lenders registered and licensed with OJK are not allowed to offer loans through private communication channels, either via SMS or other private messaging service without consumer approval.
6. High interest rates
Fees for larger loans can reach 40% of the loan amount. Interest rates and fines imposed are also very high, and can reach between 1% and 4% per day.
7. Unethical collections using terror, intimidation, and harassment
Illegal pinjol often bill all contacts on the user's cell phone by sending abusive messages or offensive photos. The collection "agent" does not possess a billing certification issued by the Indonesian Joint Funding Fintech Association (AFPI)
The rise of illegal borrowing can be seen from the perspective of both the pinjol and the community. Advances in information and digital technology have made it very easy for pinjol to offer loans, for example, through the web, applications, and social media that are easily and widely accessible by the public owing to near-universal smartphone ownership. Conversely, many people still have a low level of digital literacy, so it is easy to get trapped without adequate checks. To avoid being caught up in illegal lending, it is important to check the legality of the lending company on the official OJK website. In addition, it is very important to protect your personal data to prevent it being misused for illegal lending practices.
Certified Digital Identity Could Be The Solution
Digital identities have been widely used by the public for their social-media accounts, e-mail, online purchases, and applications. Digital identities used on the internet need to be securely guaranteed so that it is not misused for cyber crimes. With the ability to verify fintech user data, perform authentication, and sign digitally, Electronic Certification Providers (PSrE) such as VIDA can be a solution to protect personal data digitally.
VIDA provides a secure digital identity solution
Digital identity is a system used to prove a person's existence in the digital world. As a condition of registering for an online service, we are usually asked to fill in a digital identity consisting of personal data, email address, and telephone number. Through access management, identity verification and authentication, as well as digital signatures based on electronic certificates, VIDA protects users' digital identities and prevents the threat of cyber crime.
Digital identity security can be enabled with a biometric-based identity-verification system for identity authentication. This verification technology uses the biological identity of a person, such as the shape of the face. VIDA Verify is one such personal digital security solution in the digital world.
About VIDA Verify
VIDA Verify protects user identity accounts with the most secure, fast, and practical technology in use. By comparing biometric and demographic data with national databases, VIDA identity verification provides a high level of legal assurance of the user's identity.
Apart from being locally certified, VIDA is also ISO 27001-certified for digital-data security management and is the only PSrE in Indonesia certified by Webtrust as a globally recognized guarantee of internet security standards. The technology used by VIDA has been standardized by NIST, which has an accuracy of more than 99.5%, making it safe and reliable.
VIDA Verify uses Silent Liveness Detection technology to ensure the integrity of users' facial biometrics to prevent identity fraud, and anti-spoofing technology, which is a powerful deep learning AI technology that prevents scammers from using images, videos and masks to fake identities.
Interested in using VIDA Verify for the security of your digital identity? Contact us here for more information.