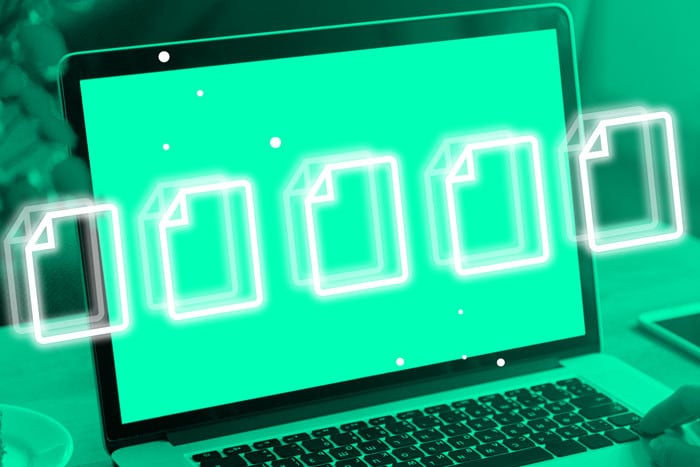 In today's digital era, many companies have abandoned manual or physical document storage systems. Companies are starting to switch to digital systems because they are considered safer and more practical. Moreover, the use of digital signatures has become increasingly widespread, so storing documents digitally is becoming a necessity.
Like paper documents, digital documents must also be managed properly. Even though they don't require a special space, digital documents must still be stored properly so that at any time they can be accessed easily. That's why digital documents must be neat and systematic. How do you keep your digital documents well organized? Check out the tips below!
One place for all your documents
One of the keys to organizing digital documents is to keep all your documents in a single place. Make it your main folder. That way, when you have to find an important document, you can do so faster.
For users with Windows operating systems, for example, the default place to store digital documents is a folder called My Documents. However, you can also use another drive as a storage area for e-signed digital documents. Decide which method best suits your company's needs.
Make sub-folders under the main folder
Over time, the number of digital documents stored in the main folder will definitely increase. In order to make it easier for you to search later, we recommend that you create several sub-folders within the main folder. Determine the folder structure according to your and your team's needs.
For example, you can sort folders by year, month, week and date. Then, when you open the main folder, the contents that appear are folders with names such as 2020, 2019, 2018, and so on. Then, in the folder for the year, you might have a series of monthly folders named January, February, March, and so on. Open the monthly folder and you will find the weekly folder, and inside that folder, the daily folder.
As an alternative, you can assign sub-folder names to organize digital documents by division. This is usually suitable for small-scale companies where the number of digital documents is not too large and can all be kept together in a single main folder. Within the main folder you might have sub-folders for each division such as finance, sales, marketing, and so on.
Give your document a clear and specific name
Provide a detailed name for your digital file or document. The goal is to know the contents of the document without having to open it. For example, on an e-signed employee contract document, don't just call it a "contract document". It will be easier if you give it a specific name such as "Budi Marketing Contract 20180701".
This way you know that the document is Budi's employee contract from the marketing division, which was last updated and signed electronically on July 1, 2018 - without having to actually open the document.
More protection for sensitive documents
Certain documents - for example, company financial reports or documents relating to client business - may have a higher level of confidentiality than others. Therefore, you also need extra protection for these documents. One of the safest ways is to use a digital signature, not just a scan of a wet signature.
This is because digital signatures such as VIDA Sign are equipped with a digital certificate that functions as encryption. So, when a digital signature is affixed to a digital document, the digital certificate will record all important information related to it, from the identity of the signer to the time of signing. If there is a change to the document, the electronic certificate will also record it so you can easily track it down. Falsification and misuse of signatures can also be avoided.
In addition, for those who use cloud-based storage services to manage digital documents, there is usually a shared folder and document service available in it. In order to protect sensitive documents, take advantage of the shared feature to limit the number of people and determine who can access certain folders.
Check the storage folder regularly
Even though all digital documents have been neatly and organized in folders, you still need to check them regularly. This could be one week to once a month. Take the time to review the contents of the storage folder. Usually, you will find some old documents that are no longer used. That way, you can delete them immediately so as to provide additional space for new digital documents later.
However, remember, before deleting a document, make sure that the digital document is really no longer used. You can ask this to your coworkers or your boss at the office.
Managing digital documents at first glance looks easy and trivial. However, if there are so many documents to keep, you need a clear structure so that in the future you can easily search and find the documents you need. Organized and easy-to-find documents will improve employee performance and maintain accountability. So from now on, you can start improving the way you save digital documents.
Read: Understanding the Principle of Non-Repudiation with Digital Signatures