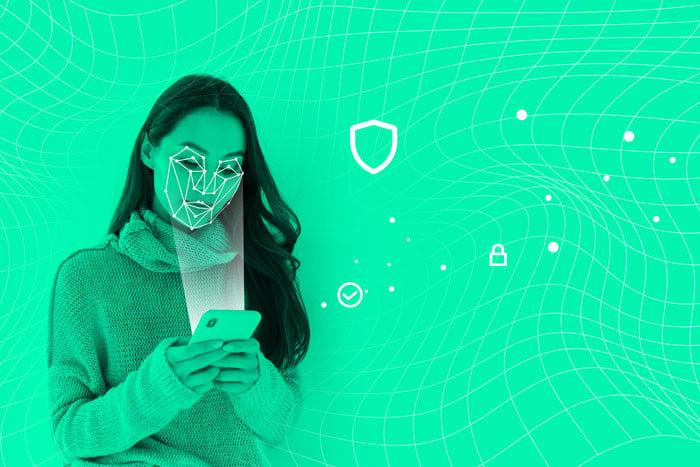 In line with digital developments, the banking sector has carried out a digital transformation by issuing internet banking and mobile-banking services. In addition to making it easier for customers, mobile-banking based services also invite crime in the form of cyber attacks.
Cybercrime is on the increase in the banking sector, especially during the pandemic, which has necessitated the minimization of face-to-face activities. Digital identity verification is needed to authenticate and protect personal data so that customers feel safe and comfortable in transacting and using banking services.
Types of Cyber ​​Crime in the Banking World
A report published by kompas.com lists five categories of cybercrime in the banking industry:
1. Mobile Device
Mobile devices are now widely used for financial transactions and other online activities. The increasing number and types of mobile devices can increase the risk of cyber attacks. Make sure to use multiple layers of security to minimize this risk.
2. Digital Connectivity
Digital connectivity can trigger cybercrime, especially via open sites where digital security is not guaranteed. It's best to avoid writing down important or confidential information when using an internet connection that is freely accessible in public places.
3. Malware
Malware is software that is generally created with the aim of entering and sometimes damaging computer systems, networks, or servers without the user knowing. Malware can be in the form of viruses, worms, keyloggers, trojans, ransomware, spyware, and others. Malware can enter the system through program code present in applications or software.
4. API (Application Programming Interface)
API is software that functions to connect an application with other applications. With an API, two applications that were originally completely unrelated can be connected and integrated so that they are able to communicate. In application development, the API plays an important role because it allows an application to access data, features, services, or operating systems used by connected applications. However, you need to be careful when using APIs: make sure they come from sources with guaranteed digital security.
5. Partnership
Partnerships through commercial and government cyber convergence can also raise the potential for cybercrimes such as data theft or data leakage.
What is Biometric Verification?
Biometric verification is the process of validating identity using a person's biological identity, physical characteristics, or behavior such as scanning a user's face, movements, or possessions for digital security.
During biometric verification, verification, authentication, and authorization processes occur so that it is unlikely that the user's identity can be faked.
During the verification process, the system will compare the user's physical characteristics with the scanned results that have been saved.

The scanned physical characteristics will be mapped to the username/user ID which will be used to make decisions once the user is authenticated. Authentication is the process of proving or validating a user's identity.

After the authentication is successful, the final process is authorization, which is the process of giving power to the user that has been properly validated.
How Biometric Verification Helps Digital Onboarding in the Banking Sector
In the onboarding (registration) process when opening a bank account, prospective customers are usually required to meet the officer in person. However, during a pandemic face-to-face meetings are not recommended, because they can increase the risk of spreading Covid-19.
Considering the current situation and supported by technological advances, many banks have turned to digital onboarding for reasons of security and convenience of prospective customers.
According to the laws and regulations on digital identity in Indonesia, biometric identity verification during digital onboarding will be matched with biometric data that is already available on a resident identity card (KTP). Based on the synchronization of official population data in verifying identity, the system will easily verify customers accurately and reliably.
Biometric technology makes the digital onboarding process shorter and more practical, as the verification process takes less than one minute.
VIDA Verify, Your Facial Biometric Verification Solution
VIDA Verify is a face-verification solution that uses a combination of facial attribution and liveness detection software to determine your identity with more than 99.5% accuracy, eliminating the possibility of fake registrations, app fraud and identity fraud.
VIDA Verify uses Silent Liveness Detection technology to ensure the integrity of users' facial biometrics to prevent identity fraud, and Anti-Spoofing Technology, which is a powerful deep learning AI technology to prevent scammers from using images, videos and masks to fake identities.
VIDA also applies world-class technology standards that are internationally audited, certified and recognized. VIDA has obtained various local and global certifications. In Indonesia, this company became the first WebTrust-accredited PSrE and is registered as a secure digital-signature service provider. VIDA has been approved by Adobe (Adobe Trust Service Provider) on the Adobe Approved Trust List (AATL), and is also ISO 27001-certified for the implementation of security standards. information management.
Contact us here if you need an information security system service provider to prevent cyber
Read: Implementation of Personal Data Protection in Indonesia